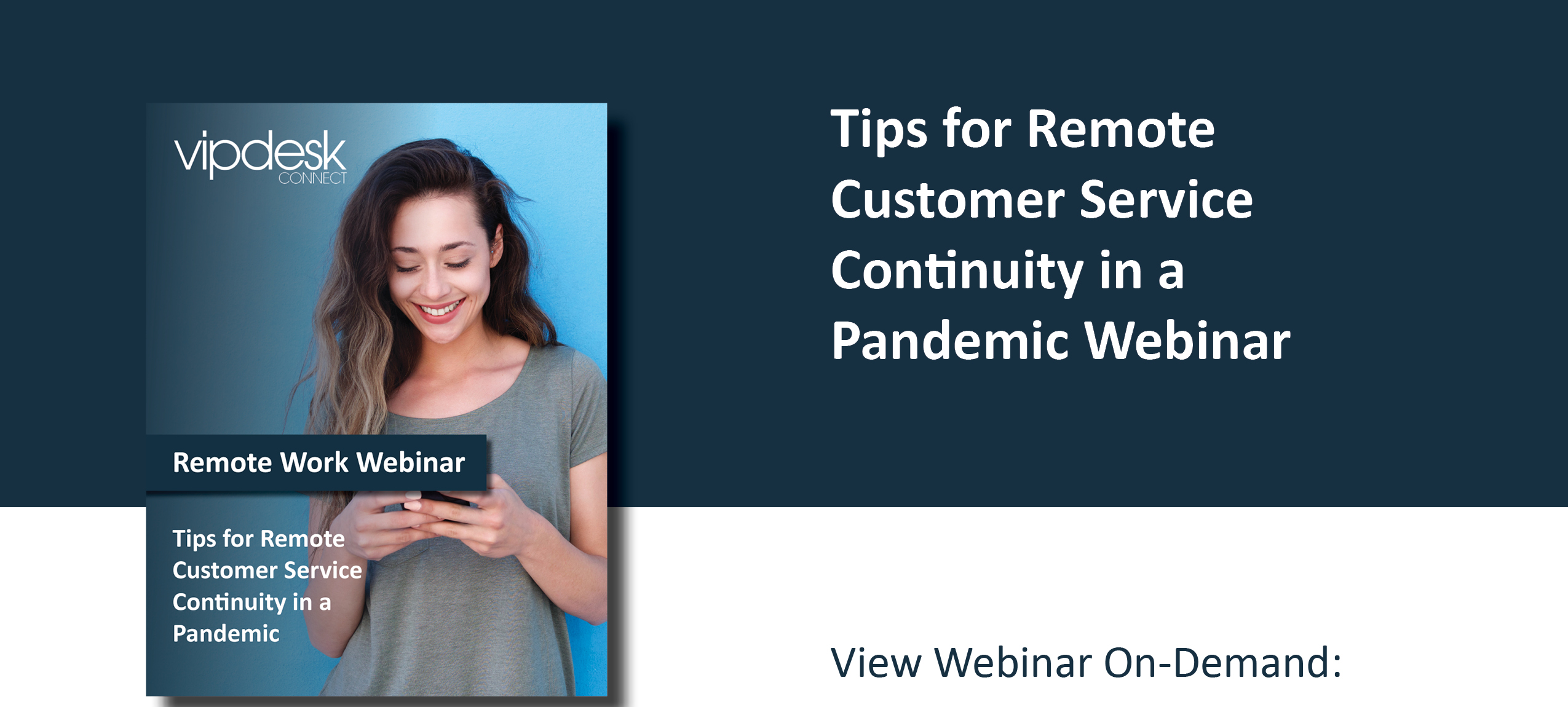 A lot has changed in the world over the last few weeks and months due to disruptions created by COVID-19 and the social distancing recommendations. Many companies are being affected by government mandates and are experiencing spikes in calls while others are trying to create a safe remote workforce to protect their agents.
Regardless of the specific situation companies are facing, all companies are hungry for more information on remote working and tips to deploying and remote workforce. We teamed up with our Partner, Bright Pattern, to share our knowledge when it comes to remote working (we have a 100% remote CX team), to create an on-demand webinar.
CX experts from VIPdesk and Bright Pattern talk on their top tips for maintaining business continuity and deploying a remote workforce during a pandemic. The webinar features CEO and Founder of VIPdesk, Sally Hurley and SVP of Marketing at Bright Pattern, Ted Hunting. The webinar will teach you how to protect your agents, select a platform for deploying a remote workforce, and handle either a dip or spike in call volume.
Webinar Key Takeaways:
How to move from on-premise to the cloud

How to set-up your remote home office

Tips on training a remote workforce

Communication best practices for a remote workforce

How to utilize QA and reporting to track agent activity, goals and metrics

How to choose the right technology platform for your remote workforce